Woman's Handbag Gianni Conti 1304707 brown
Handbag Gianni Conti of high quality cow leather.
The pieces of different leather types further contribute to the uniqueness of the bag.
Two short handles + one long adjustable handle.
Inside - two internal compartments, internal zipped pocket, hidden pocket with zipper, compartment for GSM and documents.
Outside - side pocket with zipper

Available with textile bag for storage.
Color: Brown
Place an order for 100.00лв. + Buy or other a product from our Promo Selection to get free shipping.
Estimated Shipping
to Sofia starts at
5.03лв.
outside Sofia starts at
5.08лв.
to Sofia starts at
4.75лв.
outside Sofia starts at
4.75лв.
starts at
30.00лв.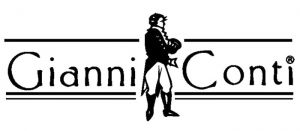 Quick Buy
Just 4 fields to fill in
100% Made in Italy. Available in two colors: black and dark brown.
The price is per piece.