Office Bag Cuoieria Fiorentina from Saffiano leather 5021 cappuccino
Office Bag Cuoieria Fiorentina
Made from high quality cow leather "Saffiano"
Scratch and water resistant
Easy to clean
A long adjustable strap
Inside: Three compartments( two with zip closure and one with a clip), an additional zipped pocket and a cellphone and documents holder.
Color: cappuccino
Place an order for 100.00лв. + Buy or other a product from our Promo Selection to get free shipping.
Estimated Shipping
to Sofia starts at
5.03лв.
outside Sofia starts at
5.08лв.
to Sofia starts at
4.75лв.
outside Sofia starts at
4.75лв.
starts at
30.00лв.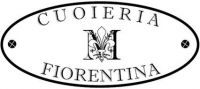 Quick Buy
Just 4 fields to fill in
100% Made in Italy.
The price is for one item.
It is produced in three colors: black, beige and cappuccino.
Black pouch Cuoieria Fiorentina bag included.