Calfskin Printed Bag Cuoieria Fiorentina 1975 dark brown with floral images
Elegant Clutch Cuoieria Fiorentina with golden chain and removable shoulder strap.
Inside :a single compartment with a side pocket with zip closure.
Closing clutch hooks with stylish accessory gold.
Color: dark brown
Place an order for 100.00лв. + Buy or other a product from our Promo Selection to get free shipping.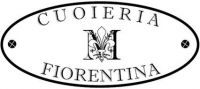 Quick Buy
Just 4 fields to fill in
100 % Made in Italy.
Made in four colors: dark brown, beige, red and cognac.
Included a pouch bag Cuoieria Fiorentina.