Women's Automatic Umbrella M&P 5857 green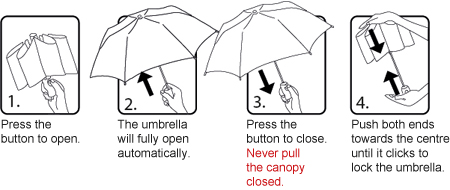 Ladies automatic umbrella of the Spanish brand M & P.
Made of high quality lightweight materials and fiberglass.
Wind proof.
Suitable for bag.
Ladies umbrella for everyone.
Umbrella suitable for gift.
Discount:
14.70лв. (30.00%)
Estimated Shipping
starts at
30.00лв.
to Sofia starts at
5.17лв.
outside Sofia starts at
5.30лв.
Automatic - open and close mechanism.
Made of light aluminuim materials.
Import from Spain.
Brand:

Price:

discounts info

Discounts info

Discount:

14.70лв. (30.00%)

Number of Spokes: